Work continues on the salon table with glue up…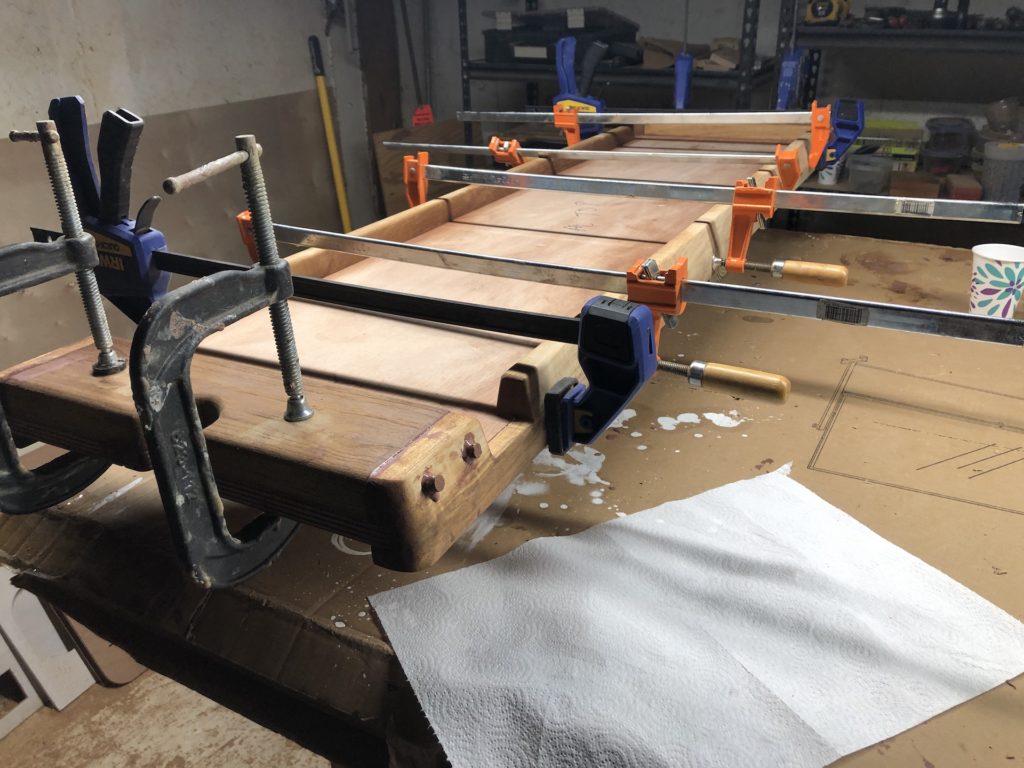 …sanding…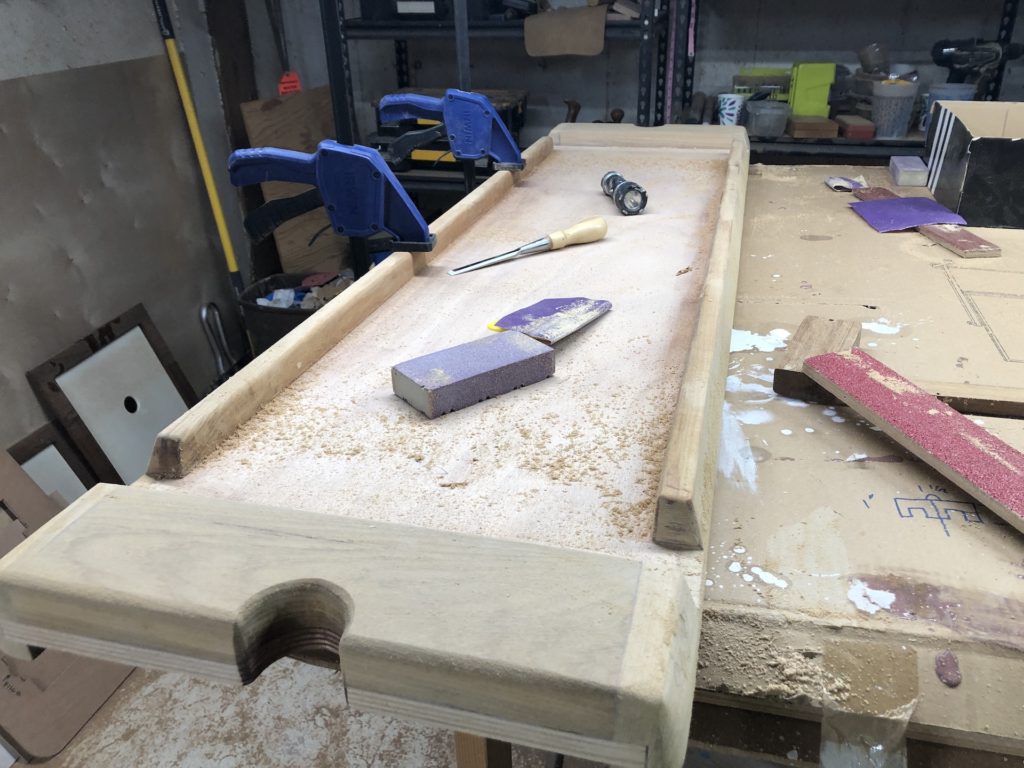 …preparing for paint…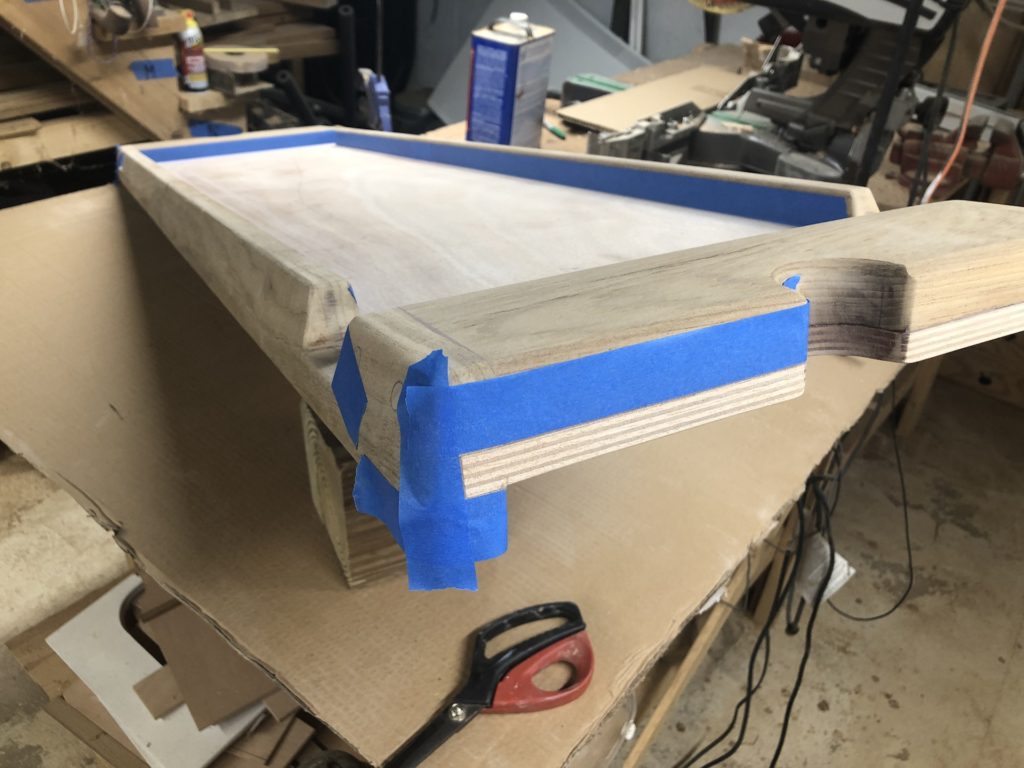 …two coats of flag blue, two-part perfection (identical to the hull)…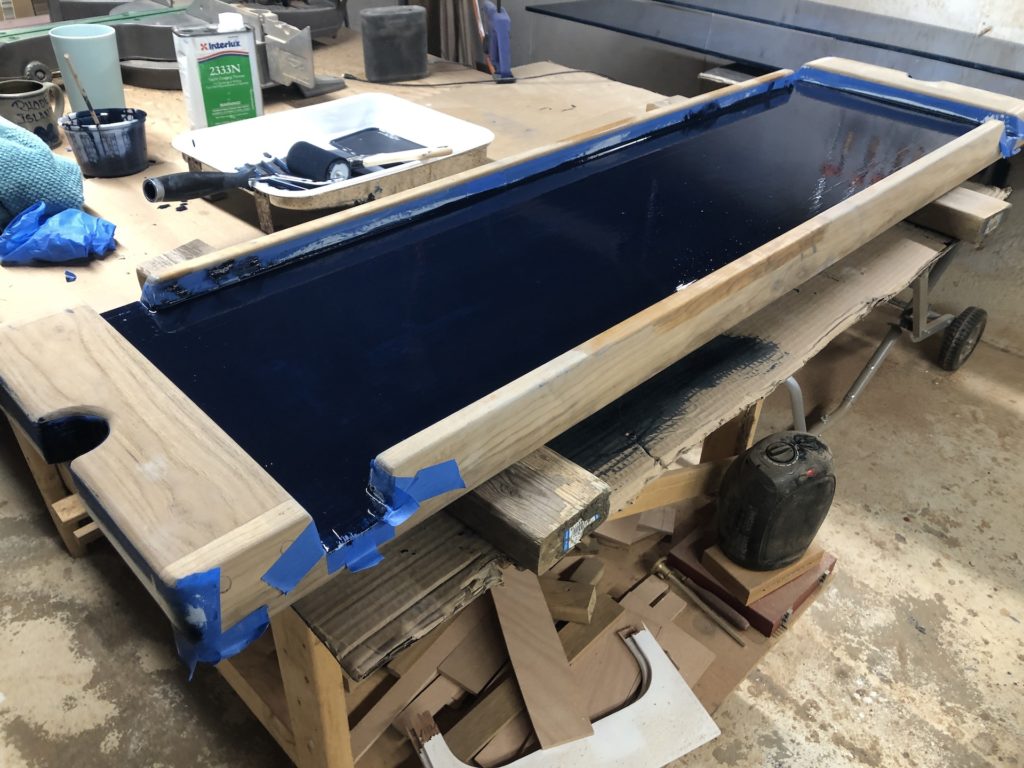 …moving on to varnish…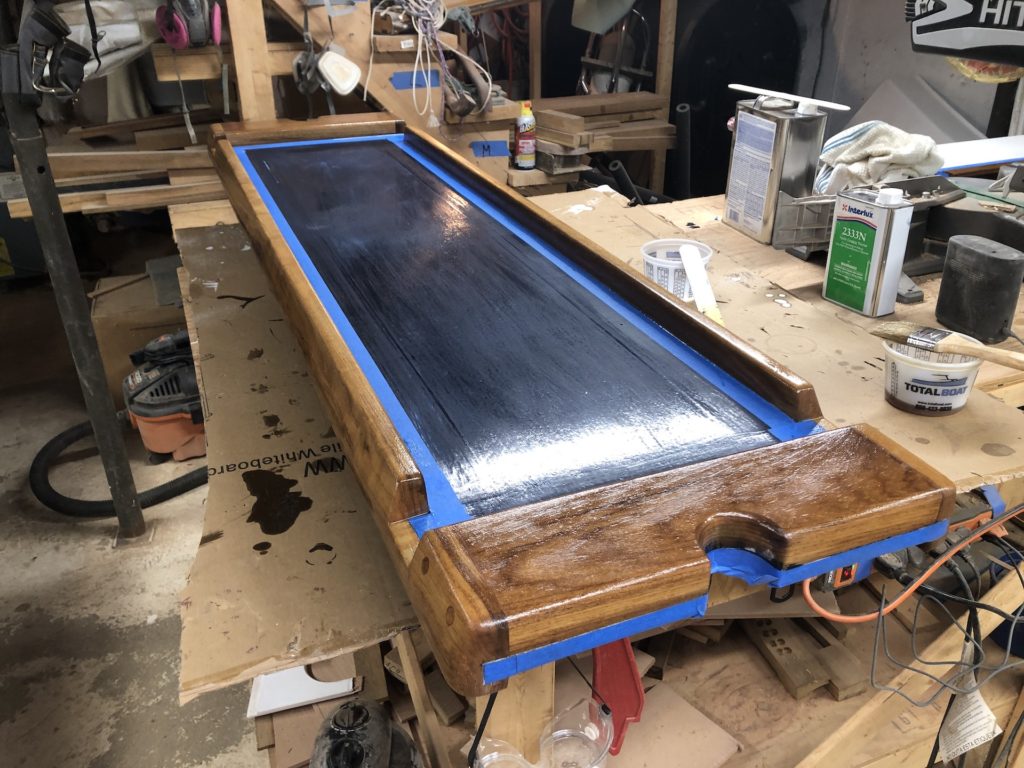 …the legs…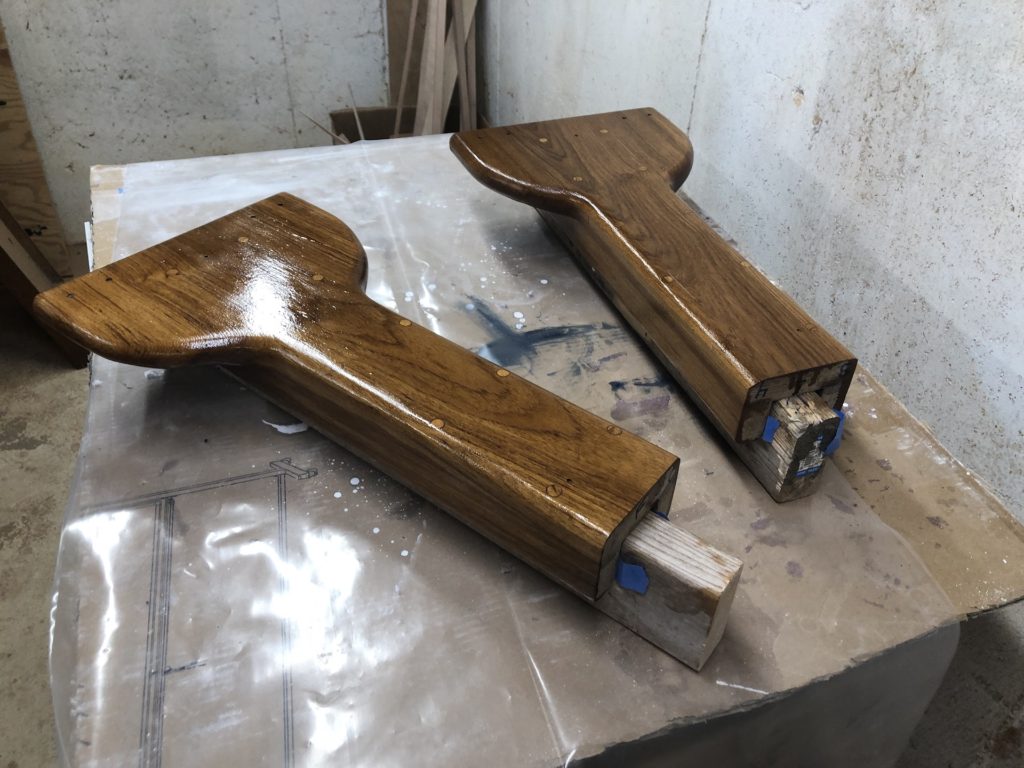 The thin piece hanging from the ceiling will be one of four pieces of trim for the settee backrests.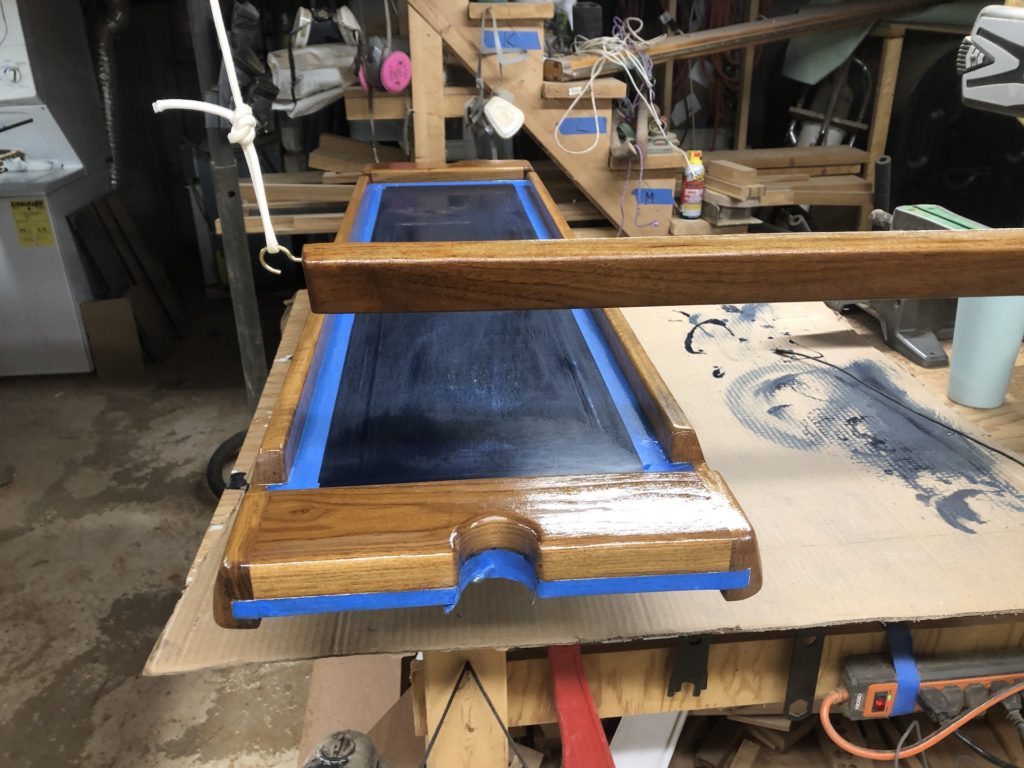 Recall that I was feeling unsatisfied with the four-hole pattern in some of the sliding doors, so I've switched to a two-hole pattern.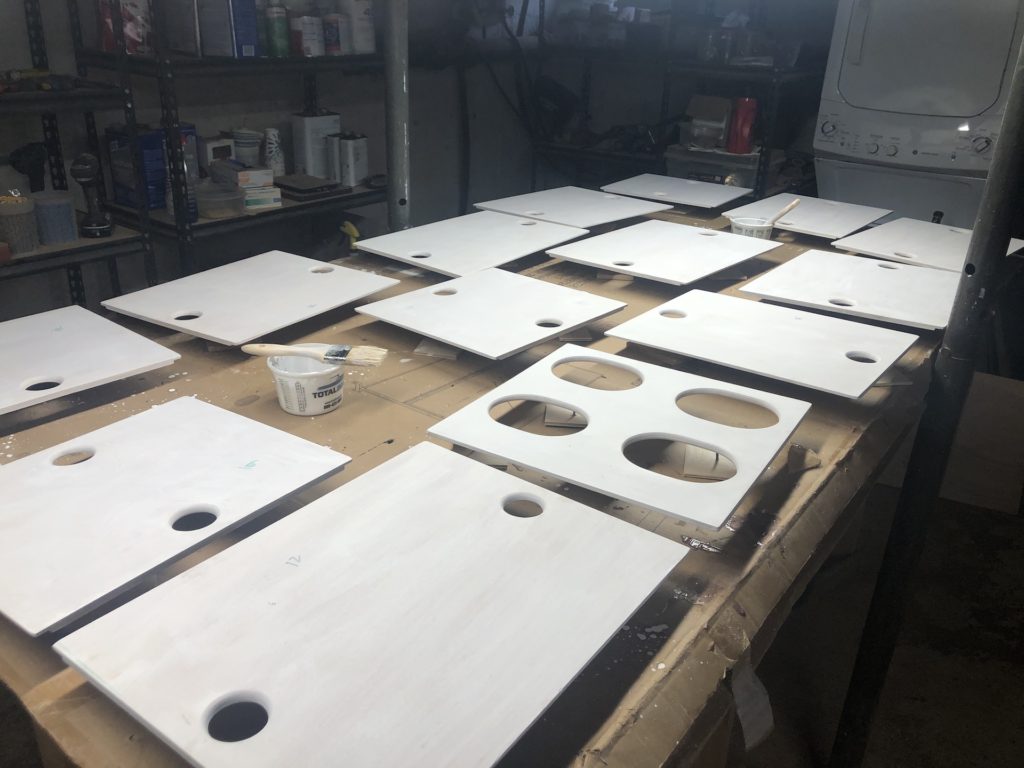 Also unsatisfied with the "acres" of white in the cabin, I experimented with color using the old 4-hole doors. Here I've painted the starboard-side galley set flag blue.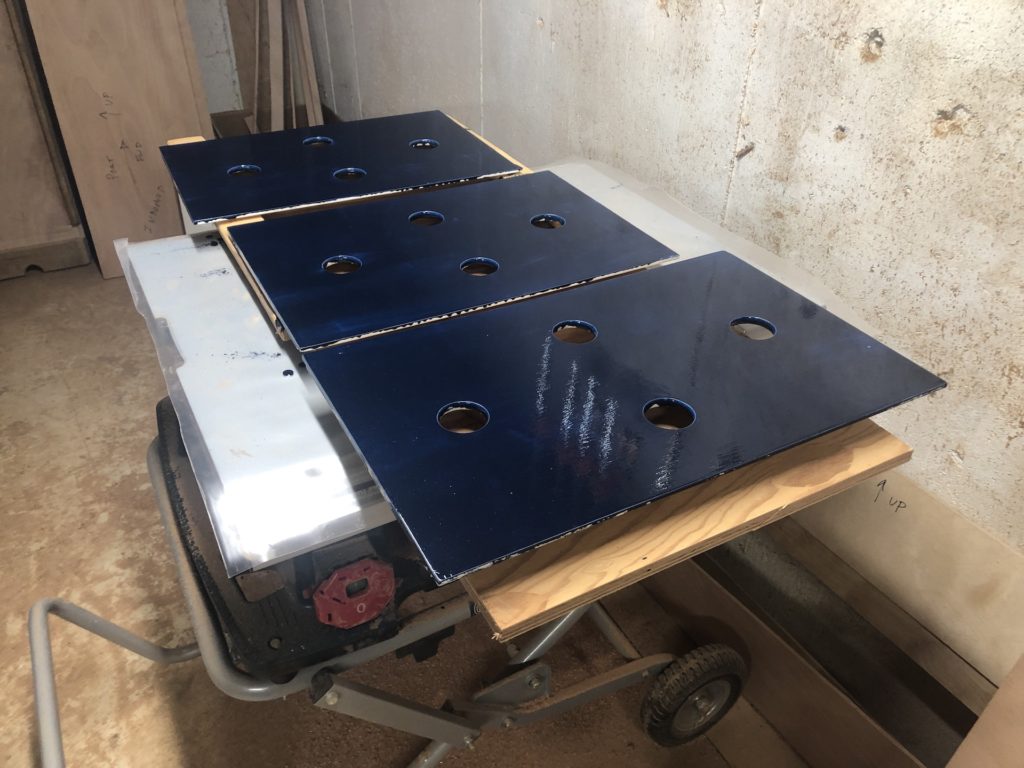 Here is the port-side 4-hole set in white.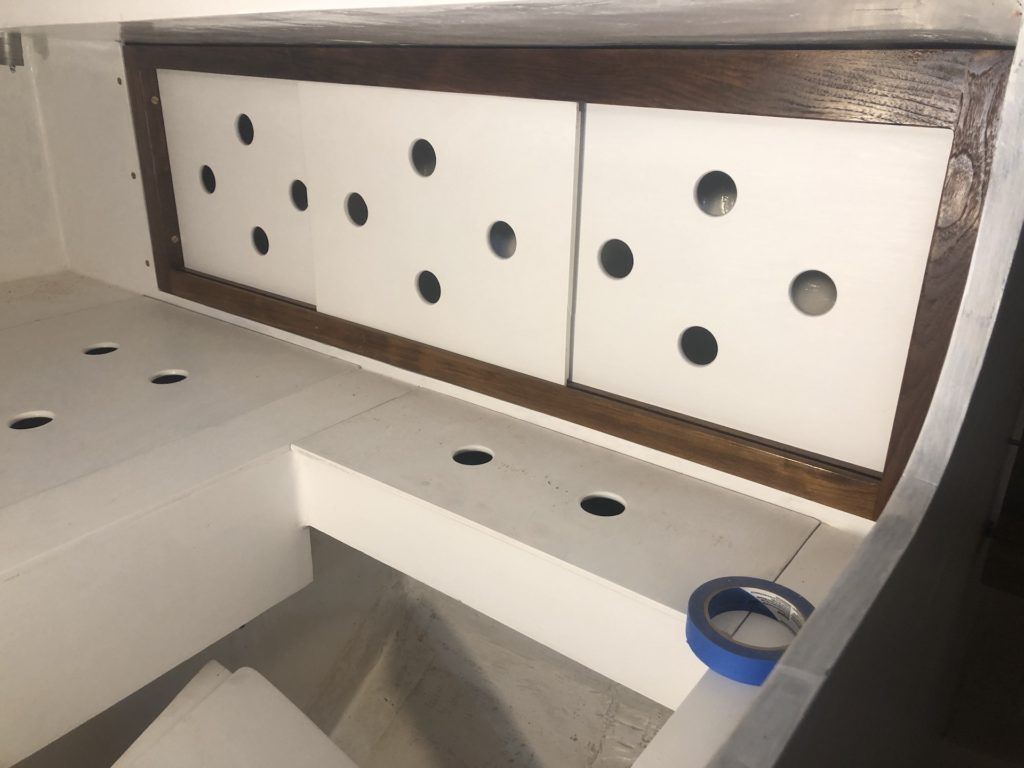 Here is the starboard-side galley with the blue doors.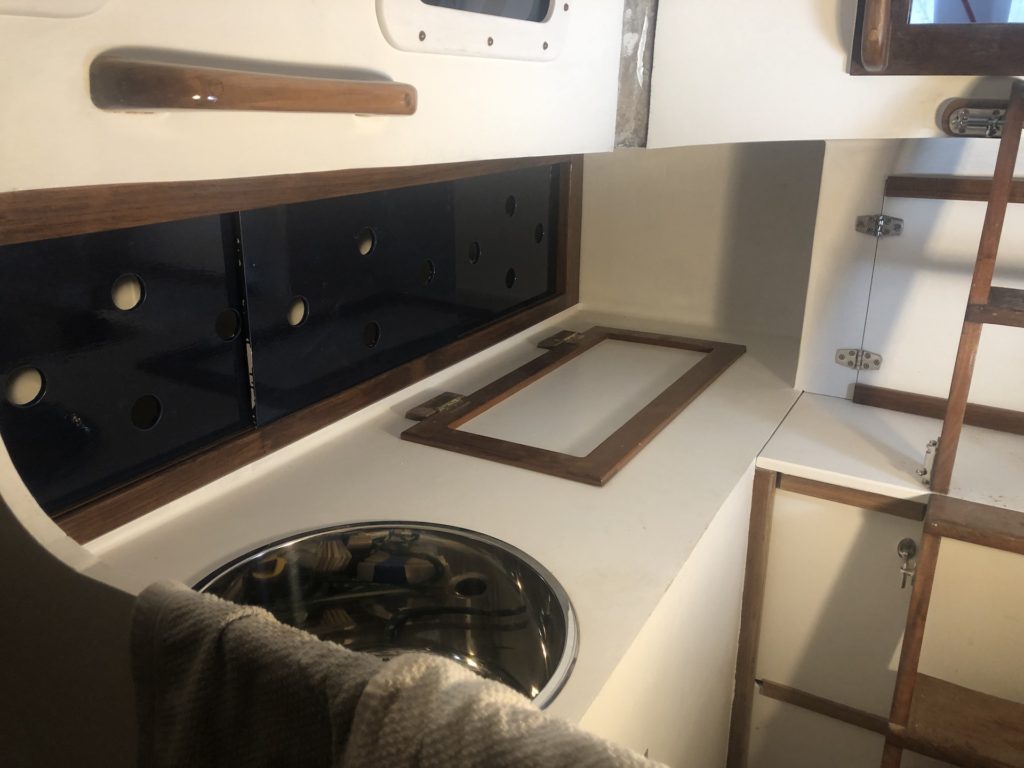 The verdict is that the blue not only looks good, but it provides some visual depth to the storage areas.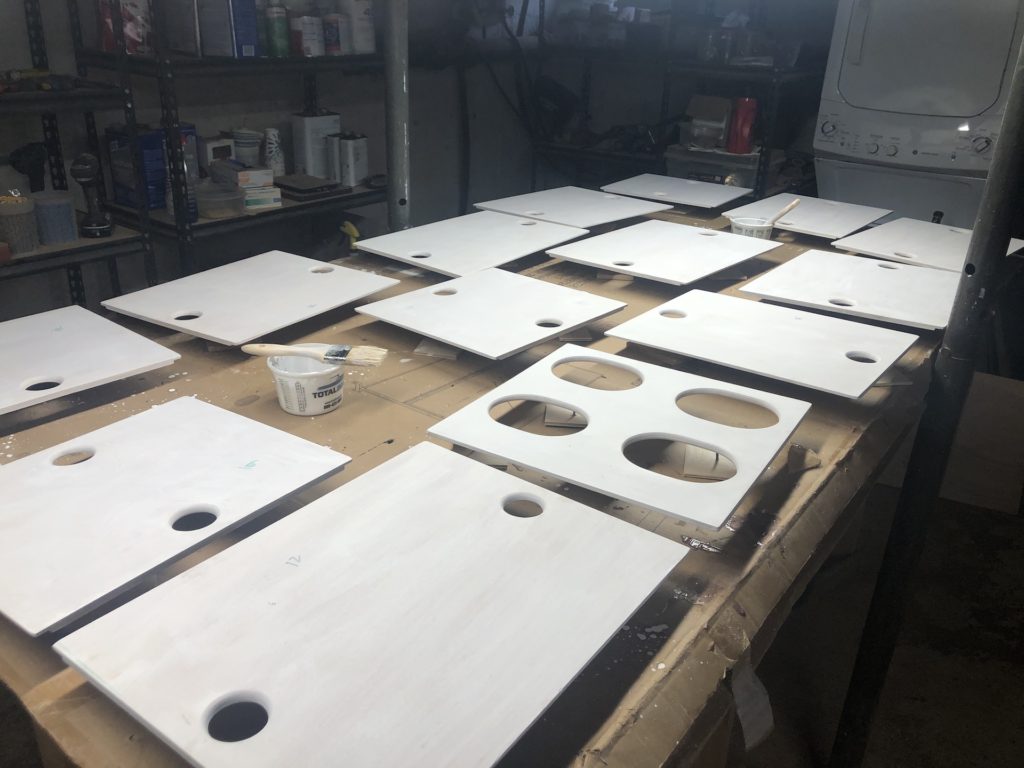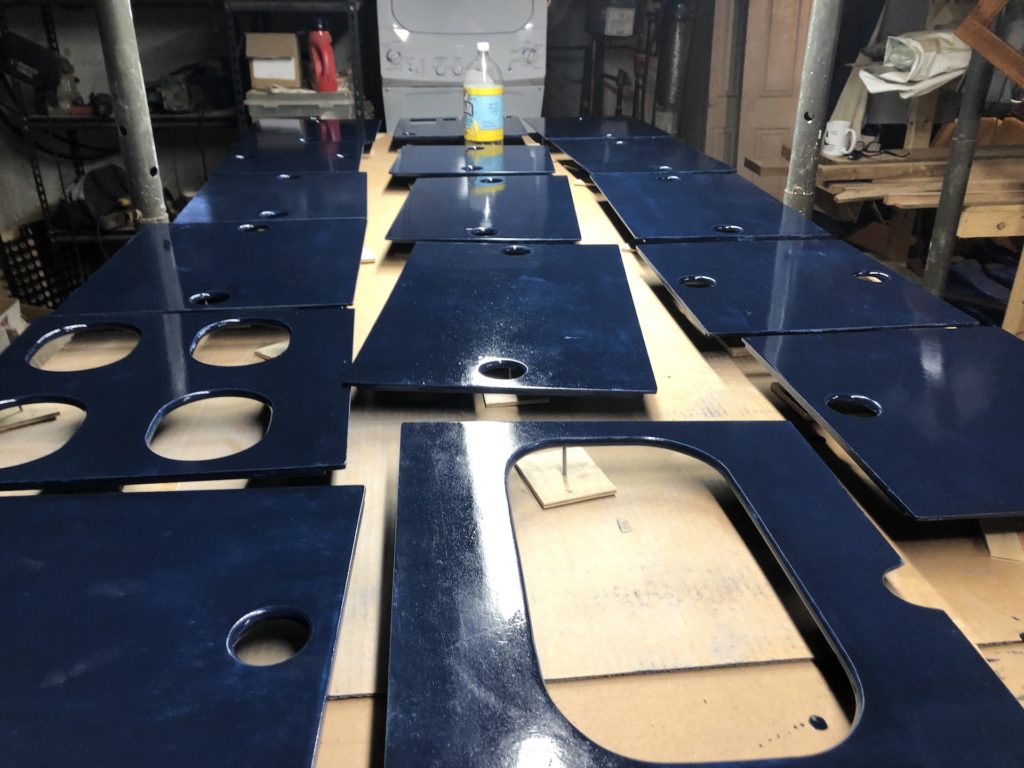 Below is one of the two backrests. It will eventually be blocked at an angle, but that will wait until the upholstery is finished. More on upholstery at a later date.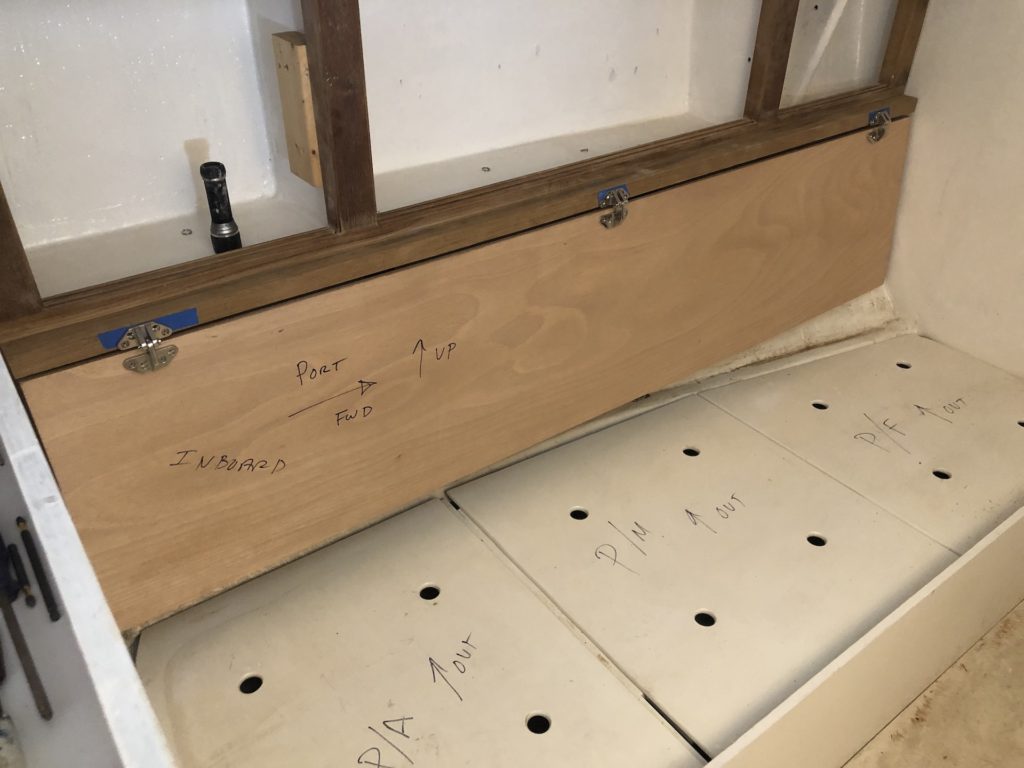 These will also be blue, even though they won't be seen at all when in "couch" mode. The backs, however, will be seen when the backrests are folded up in "bunk" mode.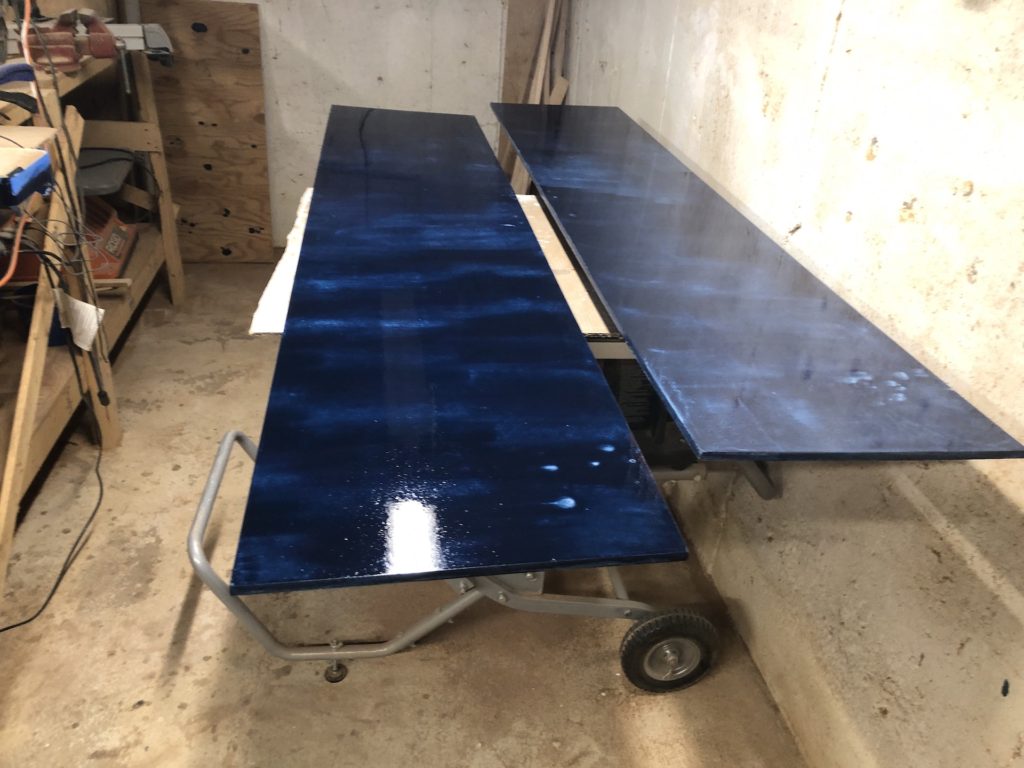 More on these later…but those are the hull linings behind the settee couches (background) and the panels for the door under the galley sink and the two doors under the head sink.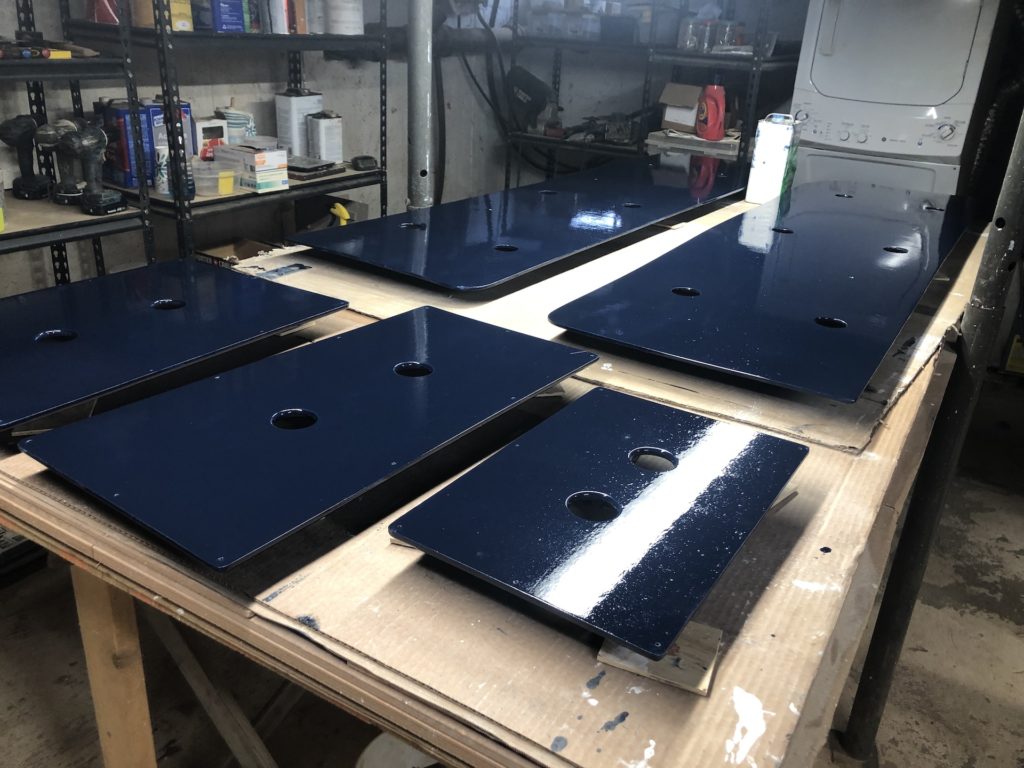 These are the backrest panels, and trim for the doors above: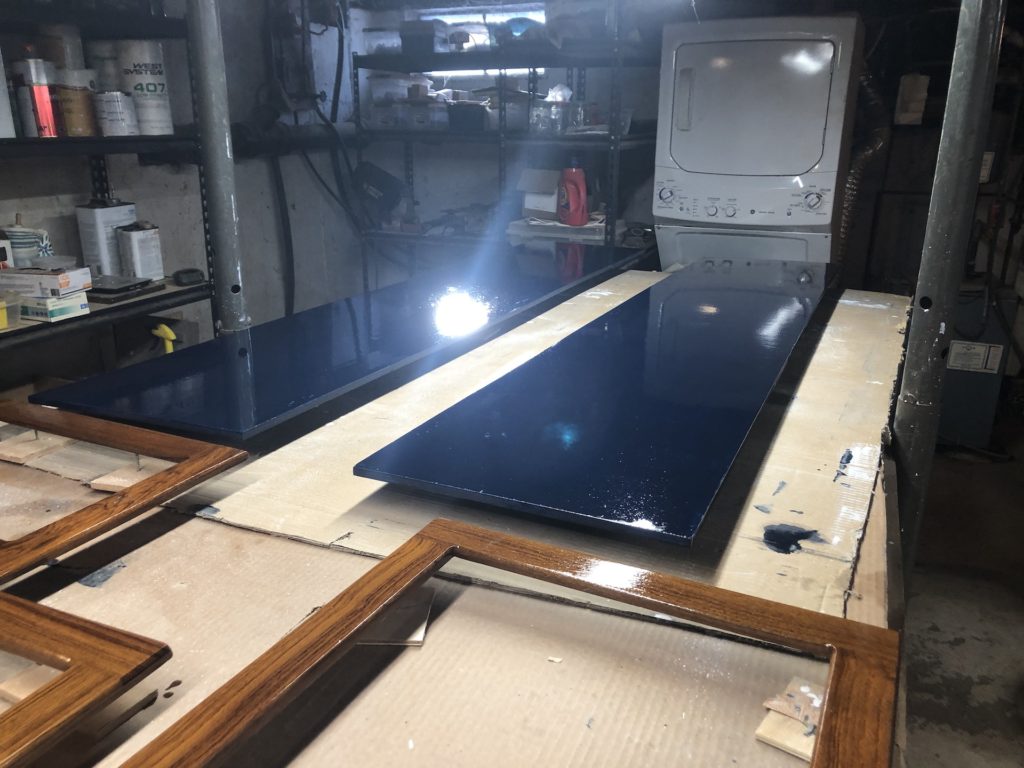 Lots of things to paint and varnish means sometimes things are hung from the ceiling. If you look carefully you can spot 7 varnished pieces hanging from the ceiling, plus the table and two legs on the bench.